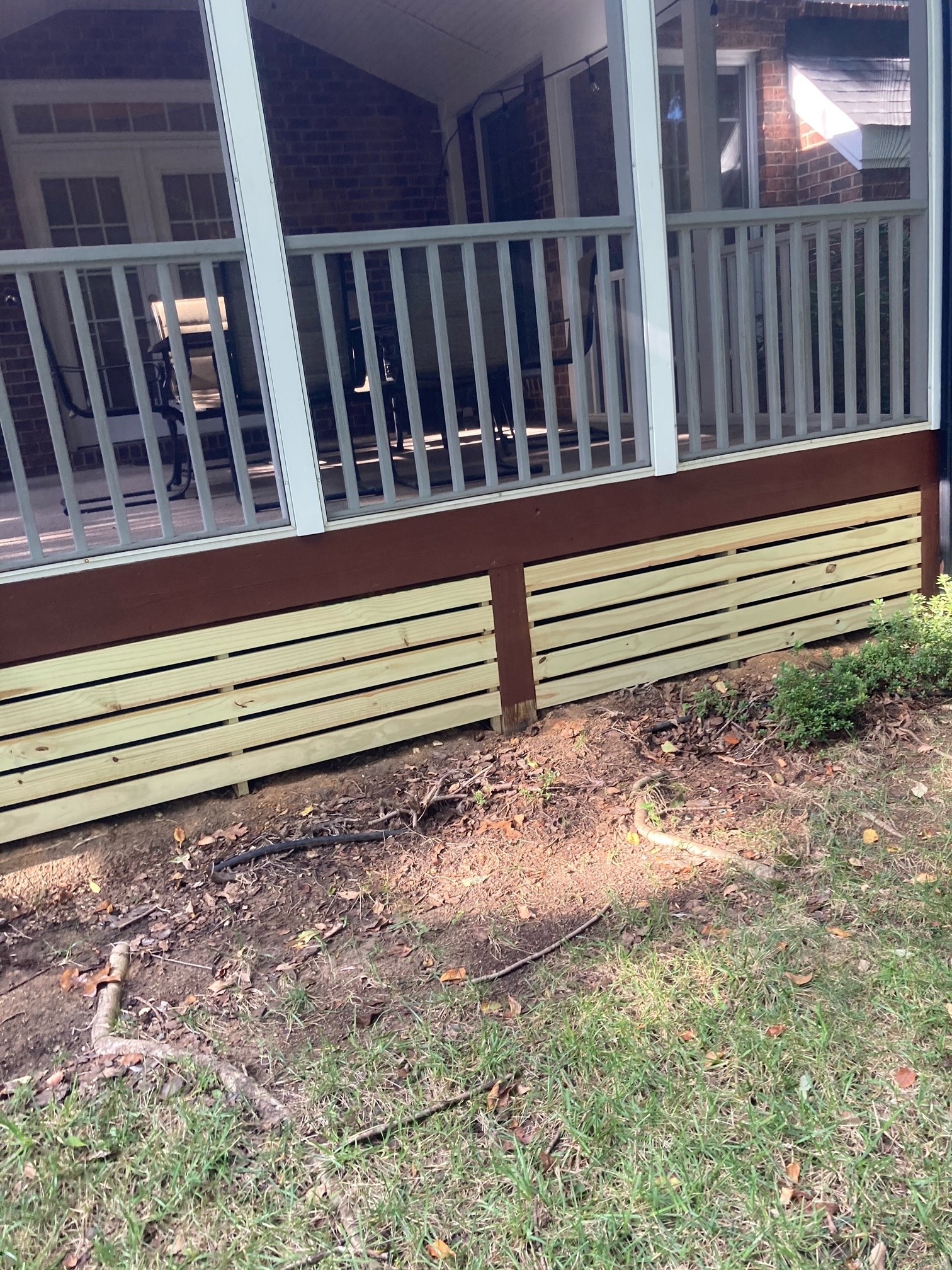 Underpinning, (also called deck skirting) is a great way to dress up your deck while also providing a barrier from unwanted critters taking up residence beneath the deck structure. Back yards can be home to many small mammals that could find the underside of your deck an inviting place. Raccoons, rats, rabbits, opposums, groundhogs, and the highly undesirable skunk can all find the dark underside of decks and porches as likely residences. Underpinning is a simple, cost-effective way to keep a barrier between you and uninvited guests.
Traditional underpinning has been in the form of lattice, but recently horizontal skirt boards have increased in popularity. Both styles can drastically change the look of your deck and will still provide access underneath if need be.
Contact us for a consultation and estimate for underpinning your deck today! Our woodworking team can provide a long-lasting beautiful solution to the space below your deck.