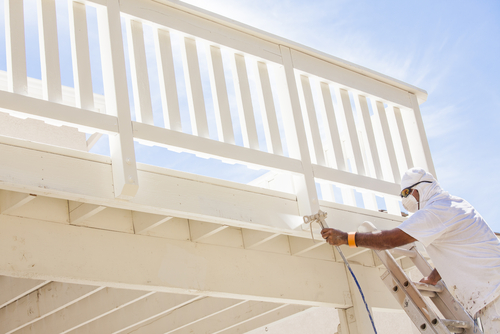 REJUVENATE AND PROTECT THE SURFACE OF YOUR DECK.
WITH OUR DECK SERVICES IN MOORESVILLE, CORNELIUS AND HUNTERSVILLE, NC
Want your deck painted? Well technically speaking, we never use paint on a deck, and you shouldn't either. We at Deck Medic either apply a semi-transparent oil stain, or a solid acrylic (water-based) stain. To the casual observer, the solid acrylic stain may look like paint because it has no opacity (can't see through it), and comes in a variety of colors. Unlike paint, solid stain is much more durable and can be walked upon. We would not recommend routinely walking on a painted surface, like you would with a deck. So, the correct question is, "Do you stain decks?" And the answer is an emphatic YES! Through discussions with you the customer, we will jointly decide what stain is best for your particular deck...Oil-based or Solid Acrylic.
Learn more about deck painting and staining when you call 980-800-9663 in Mooresville, Cornelius or Huntersville, NC today.